5Scherer Family Chiropractic is truly a family business. The husband and wife team provides their patients, from newborns to senior citizens, with the type of care they would want their family to have. They believe that all patients deserve a vibrant and healthy life, and they are dedicated to helping their patients reach their best potential for health. They believe a properly functioning nervous system helps maintain a healthy functioning body. If you're not living life to its fullest, maybe it's time for a change!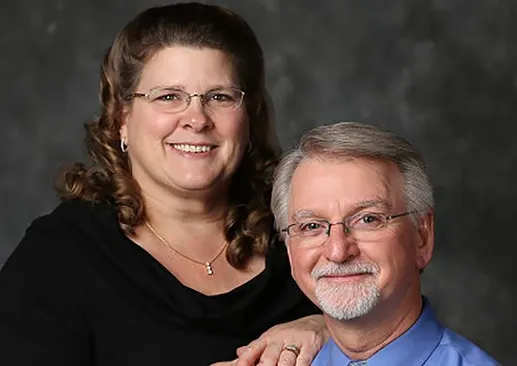 Our Doctors
Drs. Tom and Cindy Scherer each have over 35 years of experience in chiropractic and have been providing natural health and wellness care since graduating from Palmer College of Chiropractic in 1984. Two years later, they opened their family wellness practice in Menasha, WI. They are both state licensed certified nutritional counselors and members of the Wisconsin Chiropractic Association and the American Chiropractic Association. They have two children and are actively involved with church and their community.
Our Purpose
The purpose of our clinic is to support as many people as possible in their quest for health and to educate them about chiropractic so they may, in turn, educate others. We are dedicated to helping our patients reach their best potential for health by restoring normal spinal function. We believe that a healthy nervous system in addition to a positive outlook, exercise, rest and a healthy diet all add up to vibrant health and living life to its fullest.